LIVE YOUR DREAM
Colorado Creations creates exceptional living spaces.  We love to design basements that are not finished, and create outdoor spaces where none exist. You'll find you love any design we come up with to make your house a home.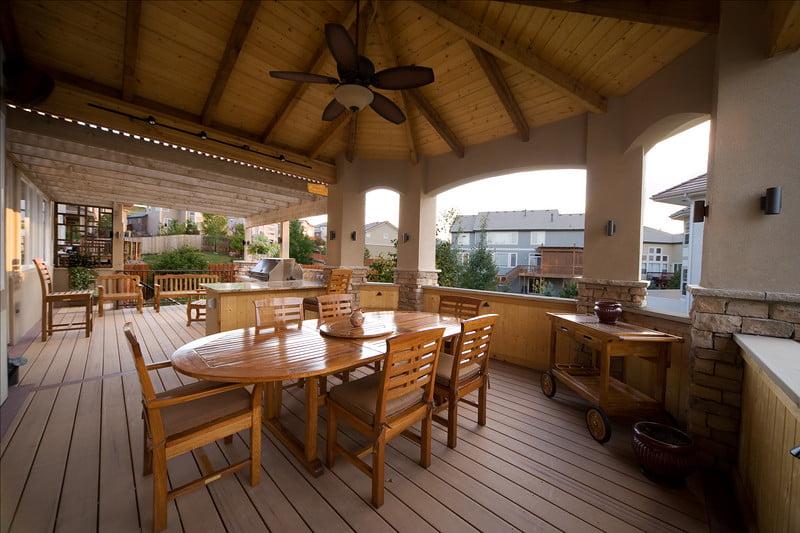 Colorado Creations Can turn your home into a luxurious space for you and your family.  Our unique design ideas will help you transform your house into a home where everyone will want to relax and enjoy their time with you.  Not only can we create beautiful spaces, but we can add any functionality you desire to make your creation as comfortable as possible.
Colorado Creations has years of experience creating beautiful designs and implementing them into your living space. Our professional contractors have the experience it needs to get the job done right.
While we like to pride ourselves in our deck and basement finishing designs, our design team can redo any space that you are looking to upgrade.  Check out our beautiful and functional kitchens and bathrooms.  Needed a new look?  We can turn your living or sleeping space into a comfortable and luxurious space to spend your time at home.
DECKS
From Magnificent to Superb, our deck designs have been amazing homeowners for over 20 years. Wether you crave the finest of finishes or are looking to wow your neighbors, friends and family we have created it all. Beautiful Creations are what we are about along with making your deck a functional and enjoyable place for you and your family to enjoy time together. 
The Colorado Creations has the experience and ideas to create a beautiful and functional escape.  Our unique ideas can satisfy practically any need or desire that may come up.  Our team will help you explore options, designs and conveniences based on the size and layout that will work best for your outdoor escape.
We can take any design inspiration or idea and run with it. If you want to make sure you don't miss a thing or are not sure what you really want, look through our photos of past creations to inspire you.  We have plenty of photos of decks, patios, patio or deck covers, fire-pits, fireplaces, built in grills, pergolas, and we can go on all day. Take a virtual tour and be inspired to have us design a deck for you and your family to enjoy.
BASEMENTS
Basements are our favorite, because we can work on them all year long!  Sure we can help you fix up your finished basement, but we LOVE working with a blank slate.  Share your needs with us and we will create a space envious of any who visit, with the finest of amenities and finishes to match your lifestyle and decor.
Functionality is our game and we have numerous ideas to help you create a playroom for the kids, or an entertainment area complete with game room, bar and home theatre system. Colorado Creations will incorporate every inch of functionable space into your design, using our vast list of options and ideas along with your needs and desires to create a unique design for you.
Whether you desire a luxurious space to entertain or just want a cozy nook for you and your family we have created it all. The right space will bring your family together to enjoy and spend time with each other.  A family room, game room, bar and pool table, wine room, or a home theatre can help create the best of memories. Guys, do you want an escape for you and your buddies?  We can create a man cave where everyone will want to come to watch the big game.
Colorado Creaions is a professional Denver contractor with extravagant basement ideas for your Basement Remodel. Check out our large portfolio to inspire you and get those juices flowing.
BATHROOMS
Bathrooms Can be Tricky.  Sometimes you are left with very little space to create a functional and enjoyable escape to spend some time alone. Finding space saving ideas and creating a personal and intimate atmosphere are what we crave.  Put us to the test and see what we can create for you.
Colorado Creations beautiful bathrooms will create a feeling of peace and tranquility for any who visit. We work with your ideas in mind to maximize space while still giving you that serene and relaxing environment.  Our professional contractors use quality products and can install any premium option you desire.
Looking for ideas?  Hot Tub? Sauna? Jacuzzi? Rainfall Showerhead? Shower Bench?  Did we spark anything?  Peruse through our portfolio or projects to spark that fire, then call us today to put it into action!
KITCHENS
Unlike any other space in your home, the kitchen must take in the most factors for consideration when creating a functional space for your family. The size can be an important factor, but the layout and lighting play the most critical roles in creating an efficient space.  After that it is cabinet choice that can make or break a design.  Once you find the right cabinets and color, you can choose your backsplash and floor colors to make it all flow.
Colorado Creations design team will strategically design your kitchen to based on calculating every factor involved.  Our experience will create a design you will love, and our professional remodeling contractors will put it into action.  We have created some beautiful while functional kitchens that we are very proud of.  Look through our portfolio and check out some of our previous projects in your area.
OUTDOOR SPACES
While Decks are our specialty, we crave designing anything outdoors.  Sometimes space can still be a factor, but most of the time there is plenty of space, just not enough budget.  We will work with you to create an outdoor escape for you and your family to enjoy.
If you need shade, we have designed and created many pergolas and roof covers not only masterly crafted, but strategically placed to get you the most shade.  Want a fire pit, fireplace or built in grill area in the back yard?  Waterfalls and water features are a great option providing peace and tranquility to those who visit.
We could go on all day, but instead take a look through our portfolio of past projects to get some ideas for your backyard escape.
CUSTOM SPACES
Sometimes you just have a need.  Other times you have a space with a need,  When you have a need and it involves your home, Colorado Creations can help.  We can help you find a place for you specific need or a need for your unused space, based upon size, layout and location, our professional design team has the experience and know-how to make it happen.
We have created extravagant wine rooms, functional exercise rooms, kids playrooms, built in solutions, and more.  Our portfolio is full of ideas that will certainly get those juices flowing and help you decide on a function for your space, or a design for you need.
Or you can just call us today to see what you have to work with and create your space today!
Colorado Creations is a professional remodeling company who can bring your designs to life.  Our specialty is creating that indoor or outdoor living space that has every thing you need.
Bathroom Remodel
bradstot
2018-04-27T17:05:50-06:00
Covered Deck – Built in Grill
bradstot
2018-04-27T17:07:43-06:00
Finished Basements
bradstot
2018-04-27T17:08:36-06:00
Kitchen Remodel
bradstot
2018-04-27T17:09:23-06:00