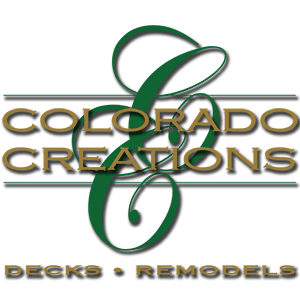 Extravagant Decks, Basements and Remodels
DREAMS COME TRUE
Colorado Creations creates exceptional living spaces bringing your dreams to reality.  Our passion is to design extravagant living spaces to enjoy. We love to design outdoor retreats, basements that are not finished, and renew your existing spaces. You'll find you love any design we come up with to make your house a home.
Privacy Matters
Whether you have nosy neighbors, or just want to keep to yourself, Colorado Creations will help you create a private retreat right at home.  With several options to choose from, we can create temporary or permanent features to keep your retreat private. Incorporating these features into your design is what we do best! ‪(720) 650-4190‬
Looking for Inspiration?
Look no further!  Colorado Creations has created a design book that puts all others to shame.  If you want to see the book in person, you can set up an appointment to get an estimate on your New Outdoor Retreat or remodel. But feel free to take a look through our online version.
Experience you can trust!
Colorado Creations has years of experience creating beautiful designs and implementing them into your living space. Our professional contractors have the experience it needs to get the job done right.
While we like to pride ourselves in our deck and basement finishing designs, our design team can redo any space that you are looking to upgrade.  Check out our beautiful and functional kitchens and bathrooms.  Needed a new look?  We can turn your living or sleeping space into a comfortable and luxurious space to spend your time at home.
Colorado Creations is a professional remodeling company who can bring your designs to life.  Our specialty is creating that indoor or outdoor living space that has every thing you need.