CABINET REFINISHING
Improve the overall appearance of your kitchen with professional cabinet refinishing services in Denver and surrounding areas. Colorado Creations specializes in bringing your home to life through high-quality services and creative solutions. Your dreams for a new, fresh look can come true without being too pricey for your budget. Call us at 303-681-9070 or request an estimate below:
WHAT IS CABINET REFINISHING?
Our team of kitchen designers and professional contractors have extensive experience refinishing cabinetry. We are experts at improving functionality and space management.
If your cabinets are still in fairly good condition, and you prefer to keep them where they are in your kitchen, then you may want to consider refinishing them instead of replacing them. When our professional team refinishes cabinets, we use your existing cabinetry instead of replacing it. We take off the removable parts of your cabinets, and give them a fresh look with paint or stain. It's amazing what this simple process can do for the overall look of your kitchen or bathroom. Just check out our before and after pictures below to see the impact cabinet refinishing can have on your space.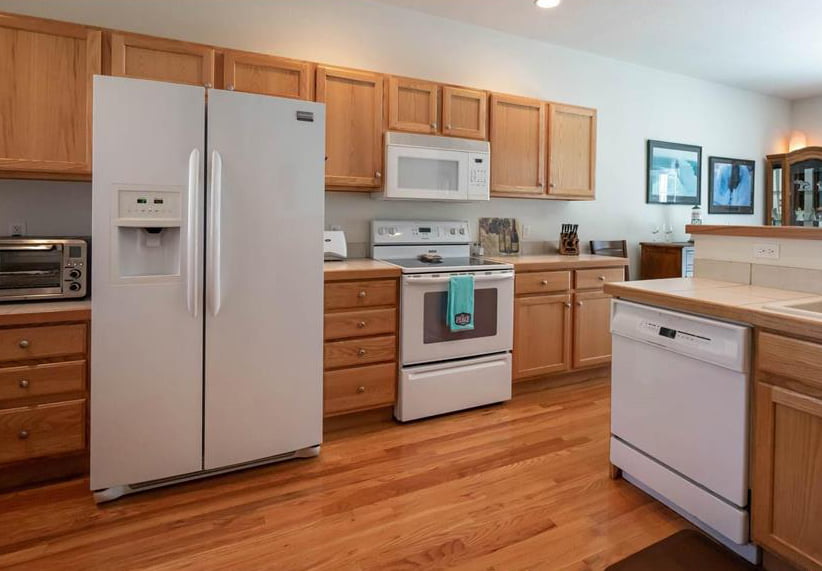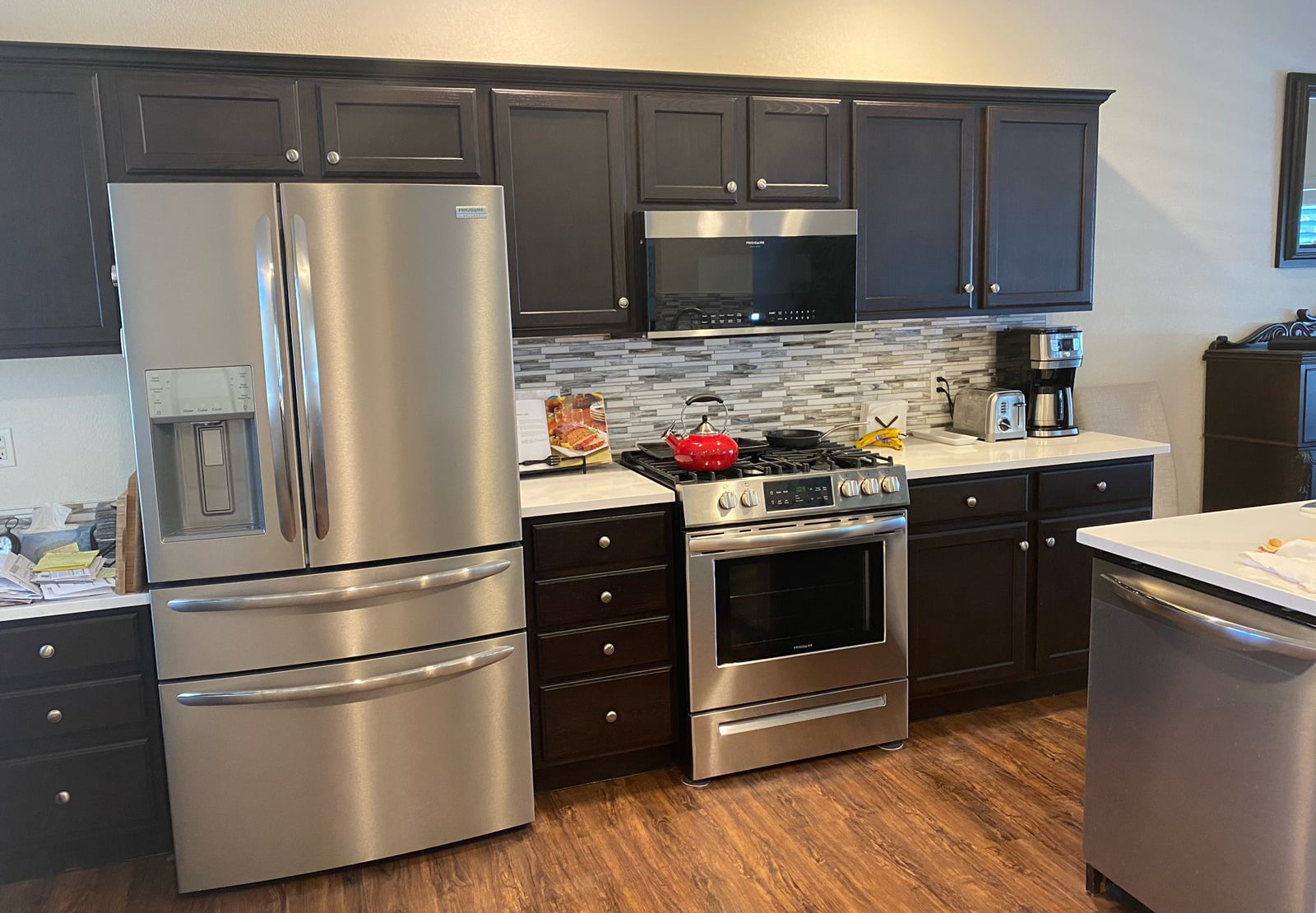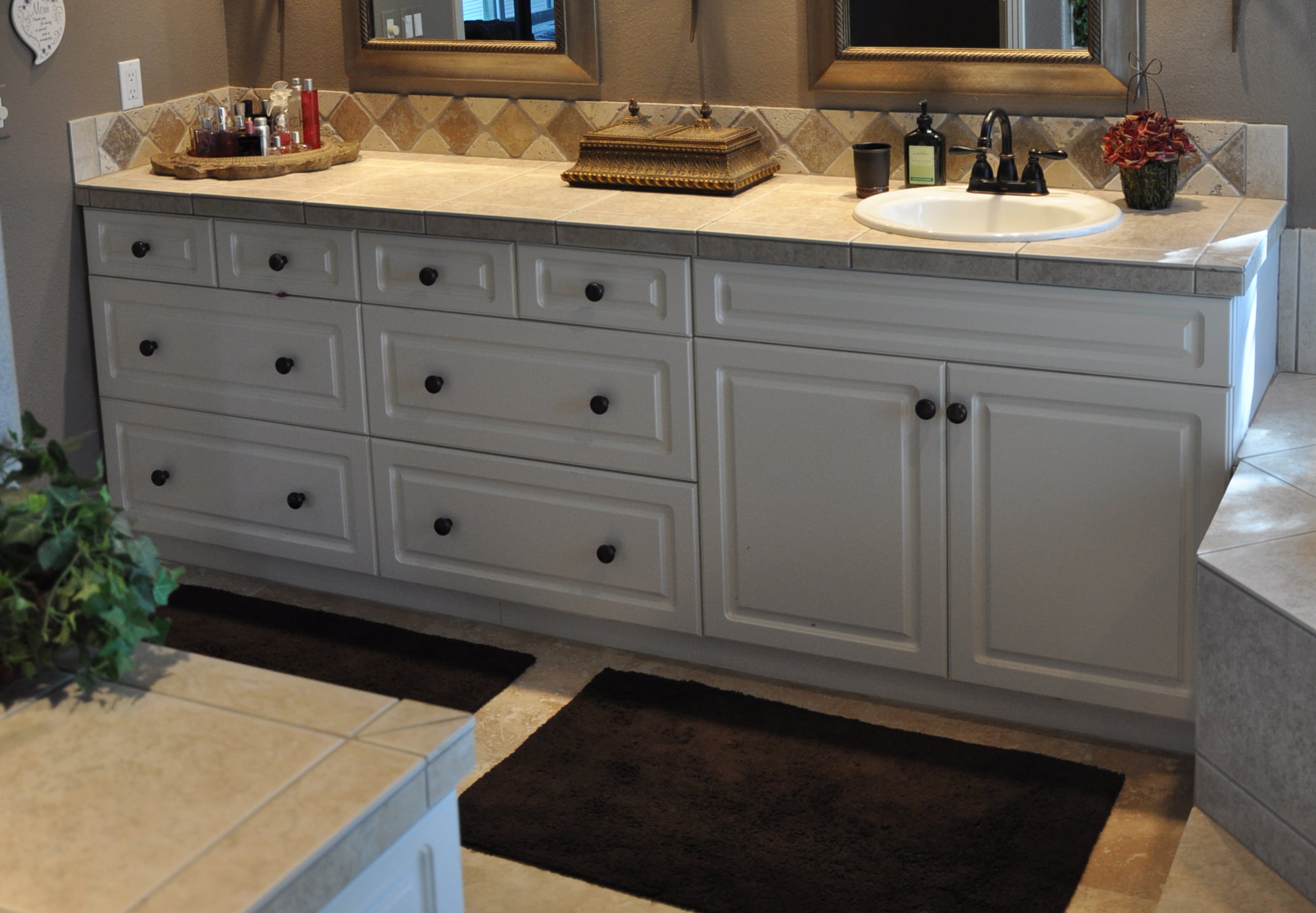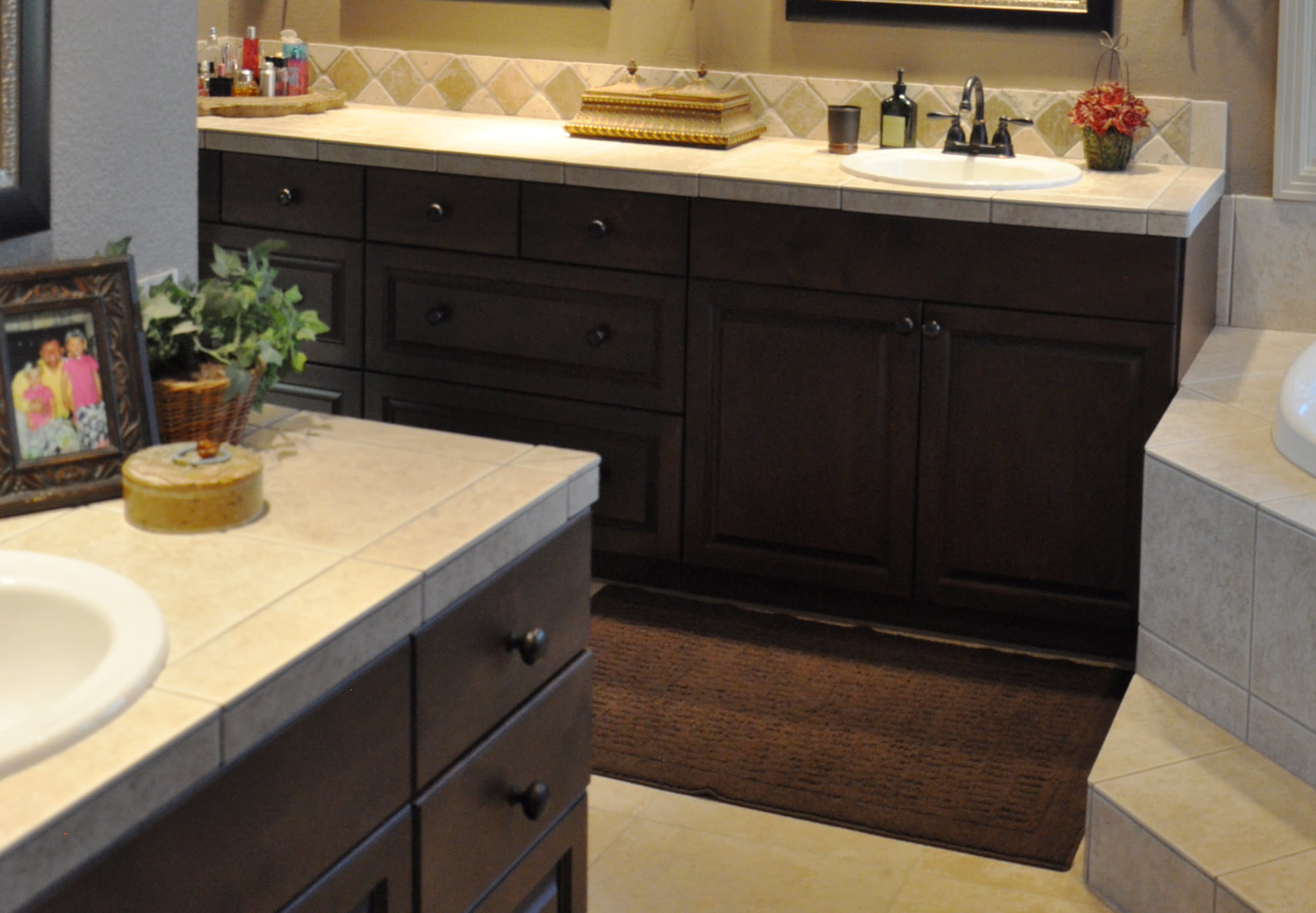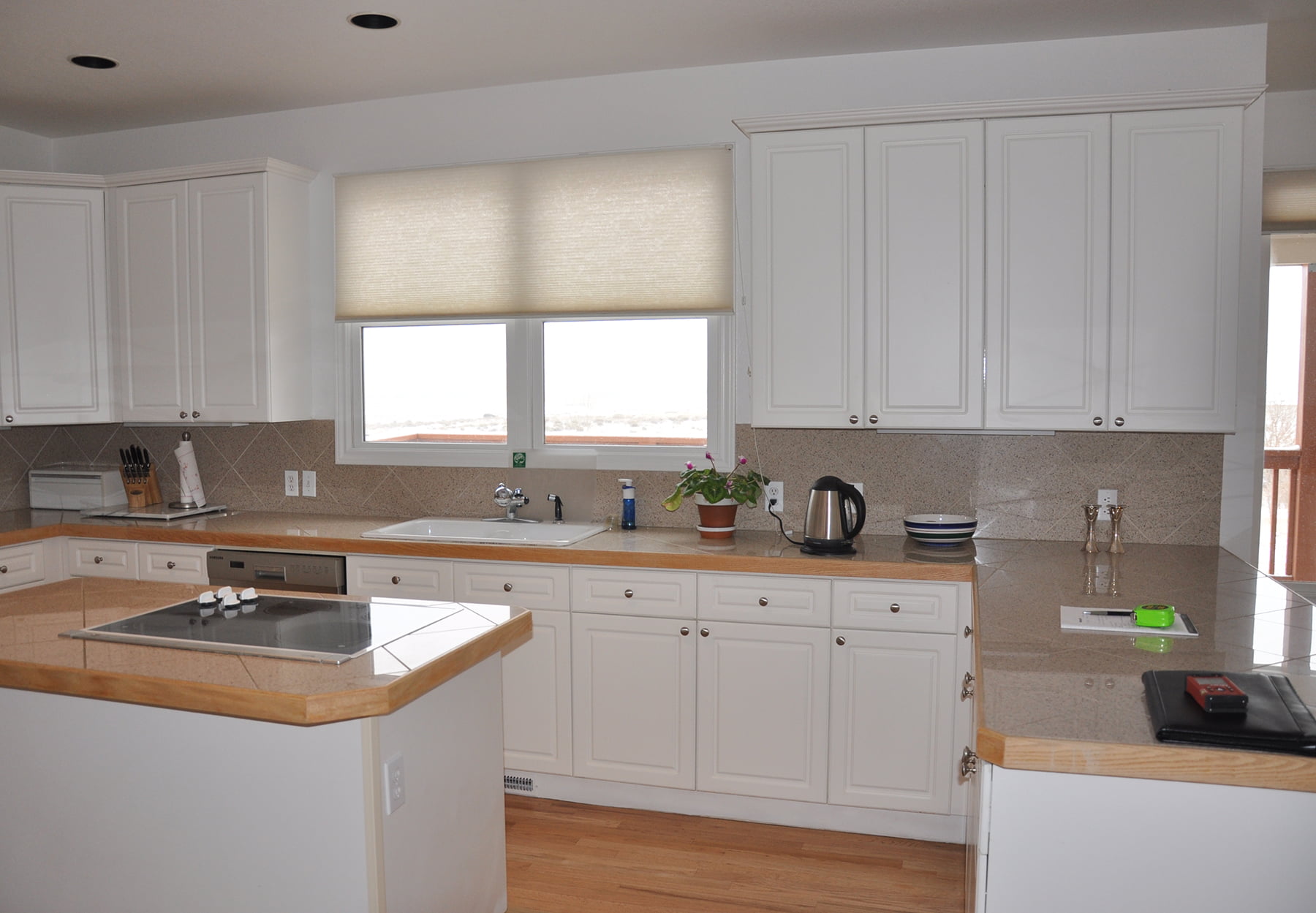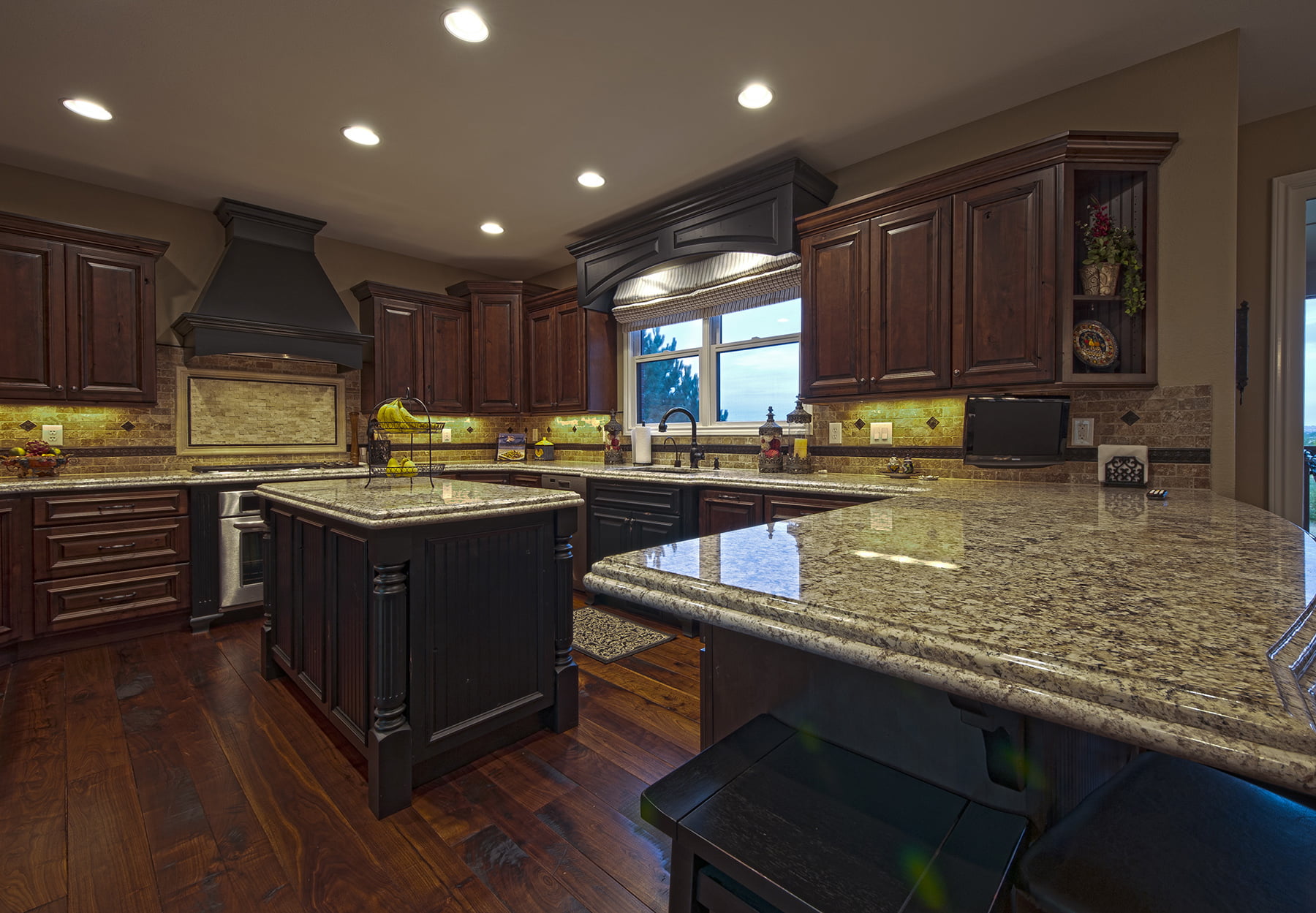 CREATIVE DESIGNS FOR YOUR HOME
BENEFITS OF CABINET REFINISHING
Cabinet refinishing allows you to give your kitchen an attractive new look without paying the costs of remodeling the entire kitchen. Because the work is relatively simple, our crew can usually complete the project in less than a week. We take time to clean up after our work day, so you can utilize your kitchen in the evening. Best of all, cabinet refinishing allows you to make a change in your kitchen that will improve how you feel about your home.
While we also offer full scale kitchen, bath and home remodeling, we understand when homeowners prefer to give their existing cabinets a new look instead of committing to a full remodel. That's why we offer different services to accommodate our customers' needs. In addition to cabinet refinishing, we offer:
Cabinet Refacing. Different from refinishing, refacing involves replacement the door & drawer fronts with new pieces, and matching the color across the rest of your cabinetry. We also replace your old hinges and slides, so everything works like new. We have a variety of pulls and knobs available to add beautiful detail to your cabinets and drawers.
Custom Cabinets. When you need more cabinets, a new cabinet layout, or your old cabinets are in bad condition, come to us for custom cabinets. We design and install the cabinet style that you love. With hundreds of colors and special features, you'll be able to get kitchen cabinets that truly fit your lifestyle.
Cabinet Storage Solutions. We get creative with storage solutions. If you have a storage problem in your kitchen, or you want to be better organized, let us create the custom storage you need. We can customize your drawers and cabinets so they will accommodate all your kitchen essentials.
Let's Talk Cabinets!
Colorado Creations is here for you. If you love the idea of cabinet refinishing in your kitchen, please contact us. We proudly offer our cabinet refinishing service in Denver and the South suburbs.
Our Kitchen Remodeling Ideas in Action!
Check out our finished project photos below to inspire your kitchen remodel.